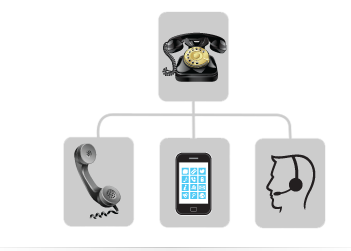 Telemarketing Services
Telemarketing can be called one of the founding pillars of marketing. Marketers have used it to full advantage over the years. Telephonic conversations are always part of the sales process, even now with the over load of digital options used. Telemarketing has evolved into a streamlined process over the decade, with various ways incorporated to make it effective and efficient.
From customer relationship building to lead generation and appointment setting, telemarketing has been used worldwide. Setting up a dedicated tele process is not easy with infinite number of issues which can pop up. We at Email Data Channels are proud to say that we have an in house telemarketing team which has been working for client's day in a day out, answering and making calls, generating revenue in the process.
Here is a list of advantages of using our telemarketing team:
All systems and procedures are already set
Trained staff ready to get into action
Any type of telemarketing assignment can be taken up
Over head costs and initial investment taken care of
Expertise in various fields under one roof
With such a plethora of qualities, your telemarketing needs are well taken care off. The Email Data Channels telemarketing team is adept at answering queries from clients, make calls to generate leads, do lead verification and also specialize in appointment setting.
Strict quality control measures are adopted and these are a consequence of running a full-fledged telemarketing team successfully for a long period of time. Give us a call to get a clear understanding of the processes we employ and see where you can fit in.
Insight is the understanding of a specific cause for Email Data Channels View all Insights