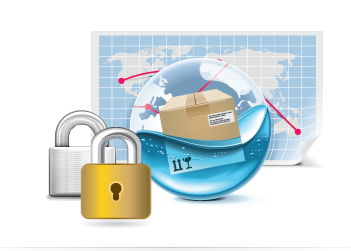 Privacy Policy
As we are a web based marketing services provider, we understand the risks and issues when dealing with commerce on the internet. In this privacy policy we will elaborate on some of the key aspects of importance from a privacy stand point of view, explain the steps taken to safeguard data and the roles and responsibilities we have regarding the same.
We at Email Data Channels are committed to the safety of the information you share with us and here we explain what we do to safeguard the same.
Information We Collect:
As a web based platform, a certain amount of data is collected. The different types of data we collect include but not restrained to the following:
Your usage information of our website.
All transactional information you may have had with us through the website and other means.
Information you provide us while registering with us to use any of our services and or email notifications.
We may or may not use this type of information and it is restricted only for internal use for bettering our marketing tools.
Website Visit Information Collection and Usage:
We may collect information on your visits to the website- Email Data Channels such as your IP address, location, referral source, browser type, time spent on site, page views and other such. We may use this information collected for the purpose of administration of the said website and also for marketing purposes.
Cookies:
We use standard cookies used all over the internet. A cookie is a text file sent by a web server to a web browser, and stored by the browser. The text file is then sent back to the server each time the browser requests a page from the server. This enables the web server to identify and track the web browser.
Our server may send you a cookie which may be stored in your browser in your computer. We collect information from this for the purpose of administration of our website, to improve and personalize it for your usage. We may also use it to recognize your computer when you visit our website again. We have tie ups with advertisers and they may also send you cookies, but that is on their discretion and we are not in any way responsible for it.
You have the option to refuse cookies on your browser. In most browsers, accept a cookie is a default setting. The reason is that it allows for better usage of the website. You can always disable them as per your decision. However it may affect the usage of our website and some sections may not be available due to this.
Personal Data, Usage and Scope:
We shall use personal data you have provided on our site as specified in this privacy policy for relevant parts of the website.
In addition to the ones mentioned here, this personal information may also be used for the following purposes:
Contacting you via mail, text or other valid means of communication offering you information that may be of interest to you as per our research on your online behavior on our website.
For sending across marketing communications regarding our business or of the business of third parties who are part of our network and have been chosen by us, which may be of interest to you, via email or other viable communications tools.
Will be used to give out statistical information regarding our user bases, but this information cannot be used to target individual clients.
Non Personal Data, Usage and Scope:
Non personal data may be used to create targeted advertising campaigns to make your visit to the website a personal one. This information cannot be used to identify individual users.
Product and Service Usage:
We offer marketing and data services to our clients who have expressed interest in it. We offer these services at a fee which is reasonable with the understanding that it will be used for ethical purposes only. We will not be responsible if a client misuses our services which may harm anybody or any institution.
Disclosures:
Disclosures as mentioned in the privacy policy are used for purposes of business.
We may need to further these for certain special circumstances which are listed as follows:
As per legal requirements
In connection to legal proceedings or prospective legal proceedings
To safeguard our legal rights which will include the distribution of personal information to others for the purpose of fraud prevention and reducing credit risks
Personal Data Security:
We understand that personal data needs to be taken care of especially when it is on the internet. We take reasonable precautions to make sure that your data is safe and secure. We also understand that data transfer across the internet is inherently fraught with risks and hence we cannot offer hundred percent safety guarantees.
We use state of the art server systems with multiple levels of firewalls to keep out hackers and other such malicious elements. Our mail servers are secure and all mail transmissions are monitored. Only authorized personnel are allowed access to your data and they go through a series of security checks before they are granted access.
We do not ask for any passwords to your accounts. If you come across such attempts on our website or off it, please bring it to our attention via the contact us page on the website.
Policy Updates:
We reserve the right to change, update or remove clauses within the privacy policy as per our need. These changes will be updated here and a notification will be issued on the website for the same which will be live for a period of 30 working days. We strongly recommend you to read them and adhere to them for better business ties.
Insight is the understanding of a specific cause for Email Data Channels View all Insights